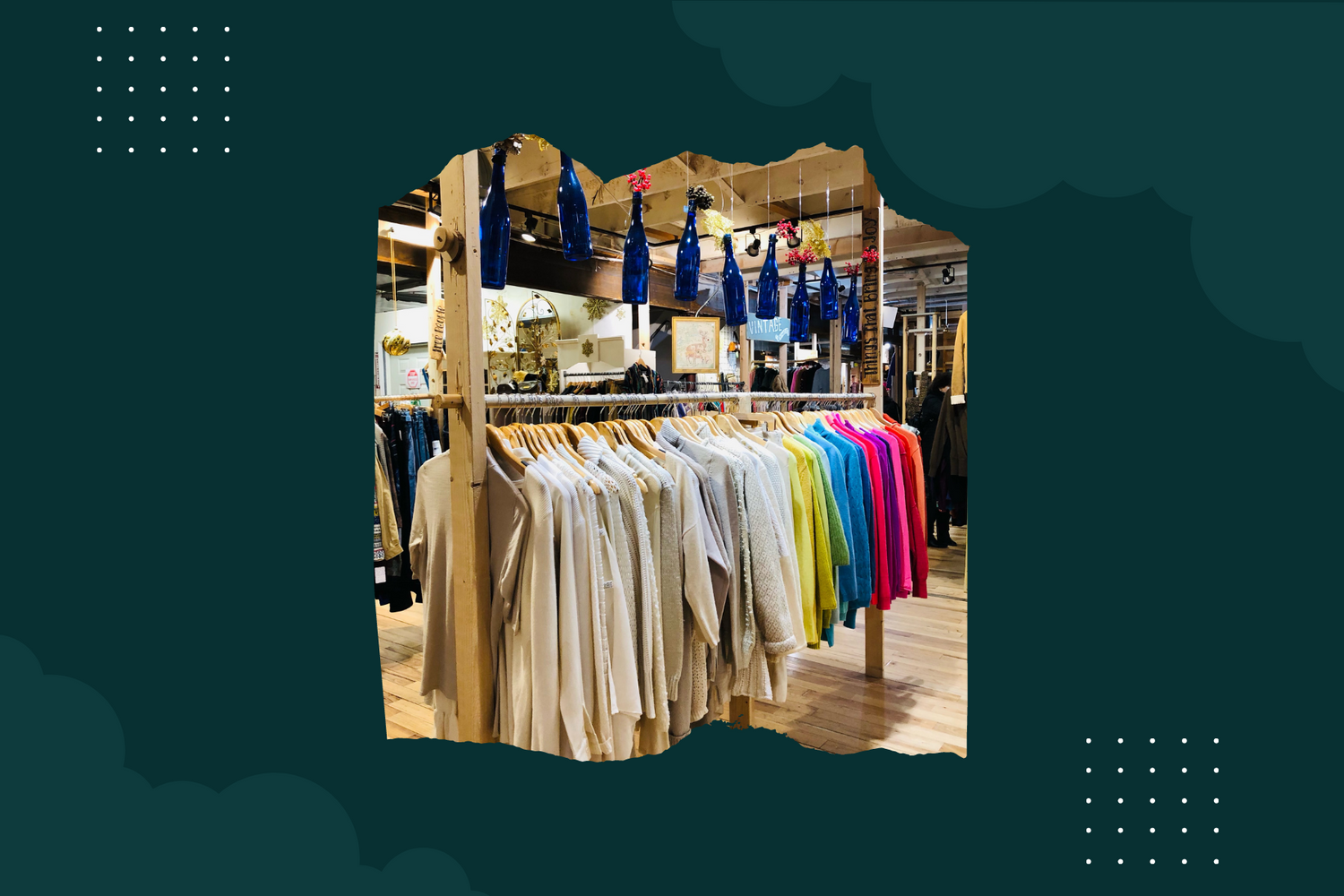 We are all about Sustainability
Reduce – Repurpose – Reuse
Recycle - Rethink
We are about so much more than saving money.  We recycle clothing because by utilizing our collective closets, we help to minimize the resources and energy used to create more. By giving clothing a second life, you are a part of a sustainable, conscious community.  Consignment is an essential part of our model because it keeps money circulating through our local community. M&C is a community for people to reduce, repurpose, reuse, recycle and rethink.  M&C is not just a consignment shop, M&C is a lifestyle!
LEARN MORE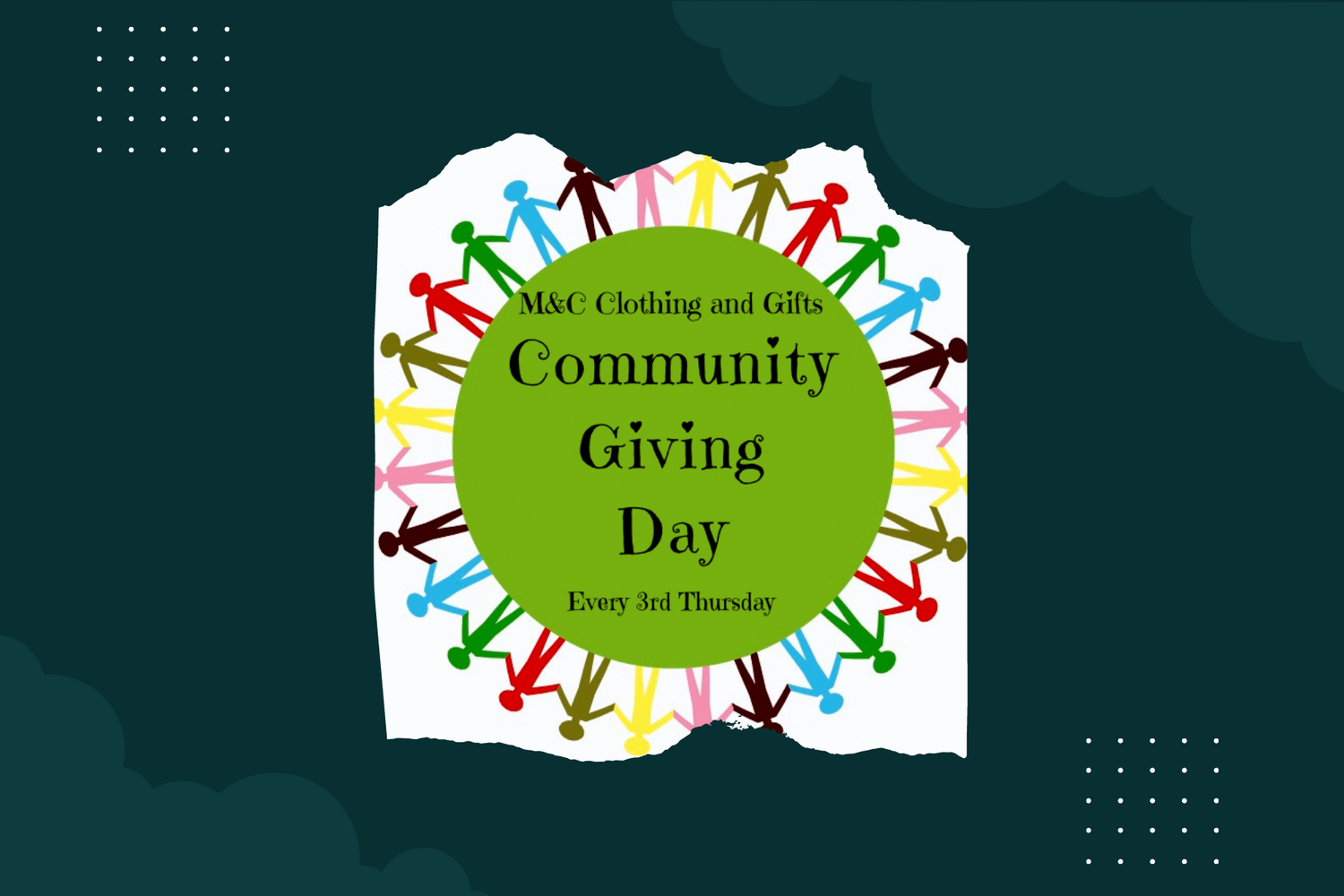 We are all about Community
M&C is a community of employees, consignors and customers who share common goals: recycling, supporting local businesses, finding sustainable fashion, and having fun!  We are proud to be a partner in our local economy.  Secondhand and locally crafted products help support local families, businesses, and artisans, save transportation costs and reduce waste, while keeping you connected to your community.  Together we are part of something that makes a difference!  Thank you for being part of this vision.  We are proud to offer the monthly M&C Clothing and Gifts Community Giving Days, where a portion of our sales are donated to local organizations.  Some of these organizations are Bridges, PMEC, Amherst Junior Women's Club, Making Strides Against Breast Cancer among others. If your organization would like to be considered, please reach out to us.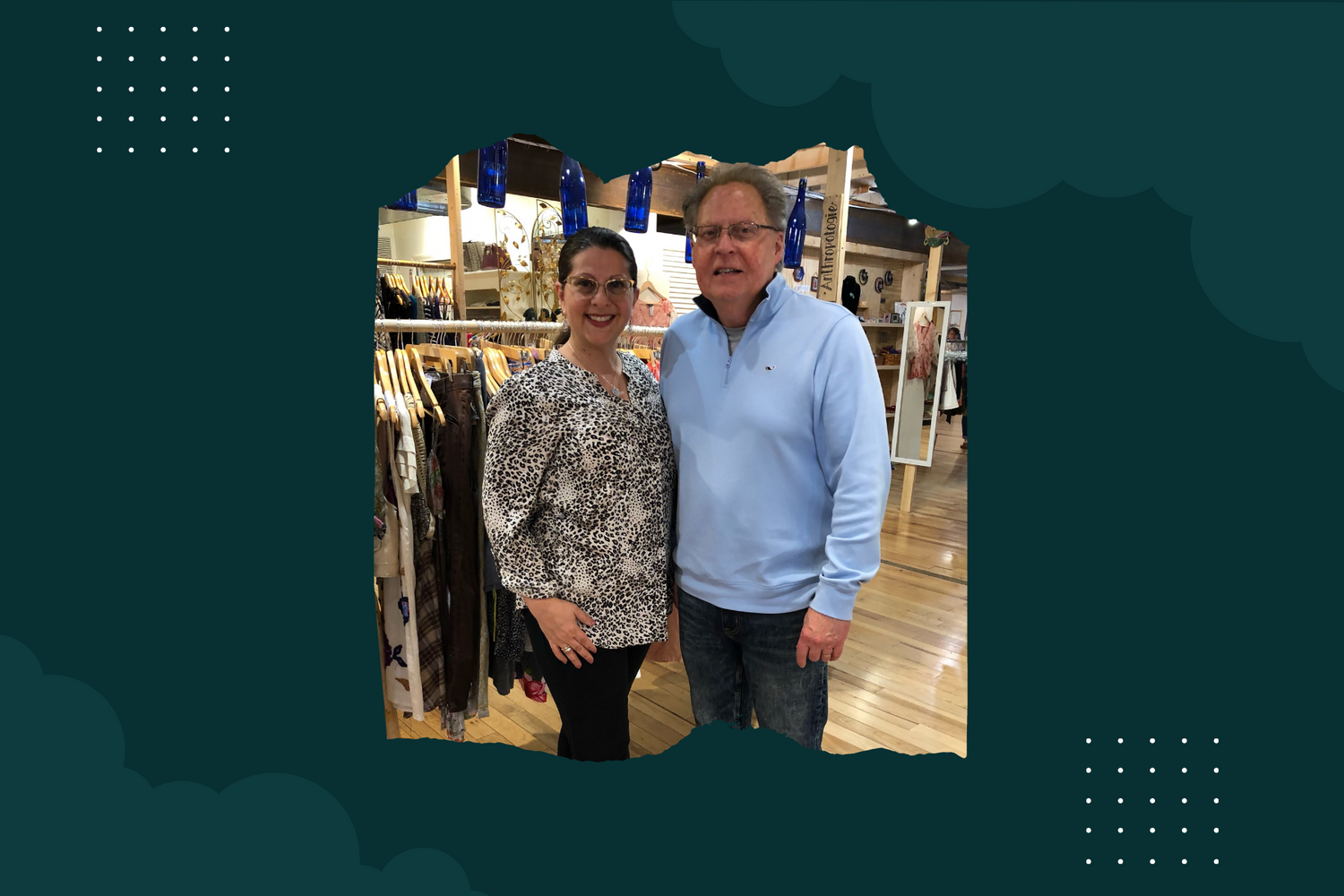 The Owners
In 1990, Karen Goddard started Mother and Child as a small consignment shop focusing on clothing for mothers and children. As the business grew, the name changed to become M&C Clothing and Gifts, which honors its origins while being more reflective of the business today.  
Irene and Scott Alton purchased the business in October 2021 after being passionate consignors and customers of M&C for the past 20 years.  Scott and Irene bring a wealth of experience to the business.  Scott has worked the retail industry in senior management positions for the past 38 years and Irene has worked in Retail, Financial Services and Health Sciences industries.  Their personal values align with M&C Clothing and Gifts regarding sustainability, recycling and contributing back to the local economy by supporting local businesses.  They feel fortunate to live in the local community and be able to continue the original vision and values that M&C was built upon.  Alone, we can do so little, together, we can do so much! Please say hello when you see us!